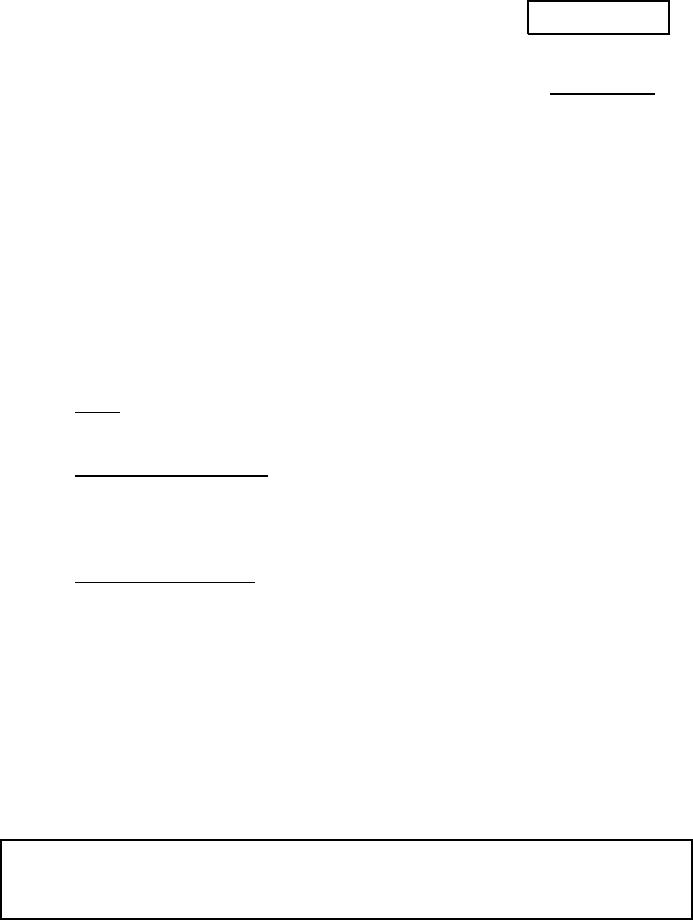 INCH-POUND
BB-E-2879A
April 06, 2001
SUPERSEDING
BB-E-2879
August 31, 1995
FEDERAL SPECIFICATION
EXTINGUISHER, FIRE, CARBON DIOXIDE (CO2), PORTABLE,
WITH MOUNTING BRACKET, FOR AVIATION USE
The General Services Administration has authorized the use of this federal
specification by all federal agencies.
1. SCOPE
1.1 Scope. This specification covers one type of non-refillable, hand-held, fire extinguisher,
containing 2.5 pounds (lb) of carbon dioxide (CO2), and its mounting bracket.
1.2 Part identification numbers. Part identification numbers for cataloging purposes shall be
assigned in accordance with 6.4.
2. APPLICABLE DOCUMENTS
2.1 Government publications. The following documents, of the issues in effect on the date of
invitation for bids or request for proposal, form a part of this specification to the extent specified
herein.
FEDERAL SPECIFICATIONS
BB-C-101
-
Carbon Dioxide (CO2): Technical and U.S.P.
FEDERAL STANDARDS
FED-STD-123
-
Marking for Shipment (Civil Agencies)
FED-STD-595
-
Colors Used in Government Procurement
Beneficial comments, recommendations, additions, deletions, clarifications, etc. and any data
that may improve this document should be sent to: Commander, Naval Air Warfare Center
Aircraft Division, Code 414100 B120-3, Highway 547, Lakehurst, NJ 08733-5100.
FSC 4210
For Parts Inquires call
Parts Hangar, Inc
(727) 493-0744
© Copyright 2015 Integrated Publishing, Inc.
A Service Disabled Veteran Owned Small Business